Welcome to
Richard Health Systems
Tired of the day to day chores of caring for a sick loved one?
Let our family help care for yours. Call Richard Health Systems at:
We will be more than happy to help!
Our services are available from a few hours a day to 24 hour care, seven days a week.
We accept and treat all persons without regard to race, color, age, sexual preference, marital status, national origin, religion, disability, and health condition or payer status.
RHS is an approved PASSPORT Program provider. We also serve the community through Medicare, Medicaid, Private Pay, and Medical Mutual, Aetna, Ohio Waiver Program and many other insurers.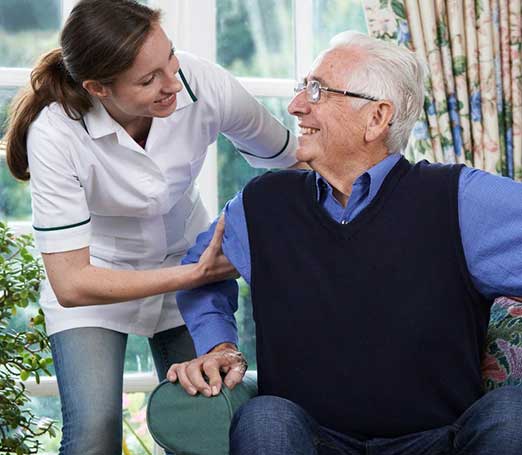 Planning To Relocate To Ohio & Need Home Health Care Services?
You do not have to incur long distance telephone charges. Please use our 1 (877) 743-7978 toll free number and our family will help start your home care needs.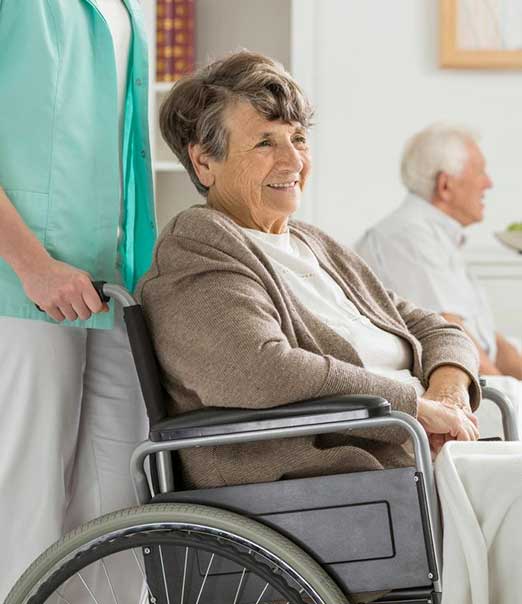 Richard Health Systems strives to provide our clients with the highest quality of service and to assist them in their time of need.
We also know it is necessary to enable the physically challenged, the elderly in need, the patient recovering from an illness or accident, and others confined to their home to maintain their independence.
RHS is dedicated to enhancing the quality of life for both the client and their family by providing a comprehensive nursing care plan and a related health care service. We at Richard Health Systems firmly believe that our greatest resource is our individual and collective commitment to the physical, mental and emotional well-being of our clients.
By combing experience, knowledge, and continuous training programs to our staff, we will provide our clients with the best home healthcare services.
Our goal is to help you with the challenge of caring for your loved ones at home. These include your grandparents, parents, children, and friends. Our agency offers quality 24 hour home healthcare that will allow you and your loved ones to continue to live safely at home.
With Richard Health Systems Helping Take Care of Your Loved Ones, You Will Not Have to
Miss your children's activities

Get to work late & leave early

Decline career opportunities
Endure the stress of a strained relationship

Use your vacation time taking care of the sick

Feel guilty about leaving your loved ones home because they will be in excellent hands
Have you ever looked at yourself in the mirror in the morning and said, "There has to be a better way"? We have said that too! And we can help you!  We are a family owned Home Healthcare Agency with an In-house Nurse Aide Training Center. We provide health services as well as personal care services.
RHS offers extensive care for our clients, and also offers the much needed respite care for family members who regularly provide care.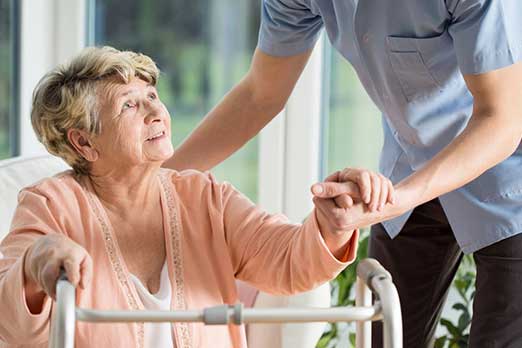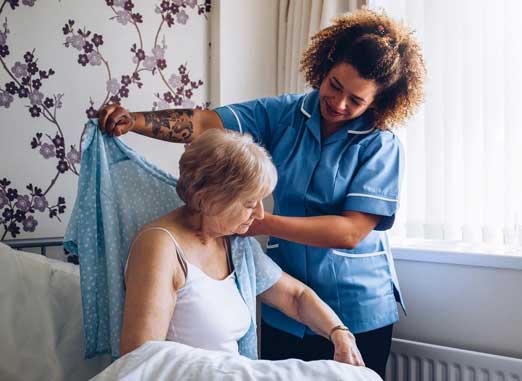 Our employees take joy in their ability to make a difference in our client's lives and to help them live happily in the comfort of their home.
Our staff maintain current licensure and undergo continuing medical education and board certification training programs that enable them to provide caring, dependable and quality services that focus on enhancing the quality of life for our clients.
All our employees are bonded and insured.